Aider les cavaliers à communiquer au delà des frontières
Helping equestrians' communication beyond frontiers

Lexique du cheval !




Auteur / author / Autor : Pia
Lexique du cheval! Traduction du vocabulaire équestre
en français, anglais et allemand.
Dictionnaire des races équines
.


Lexique du cheval! Trilingual lexicon (English, French, German)
of the equestrian vocabulary,
Dictionary of equine breeds.


Lexique du cheval! Pferdelexikon : Mehrsprachiges Pferdelexikon mit einer Riesenauswahl an Begriffen aus der Pferdewelt

LE LEXIQUE EST CLASSE EN DIFFERENTS THEMES :
Cliquez sur le thème qui vous intéresse / click the topic you're interested in :

Merci de respecter mon travail. Reproduction possible pour une utilisation personnelle / sur un forum, UNIQUEMENT EN CITANT CETTE SOURCE. Pas de recopiage sur un autre site sans citation de la source . Merci !
Thanks for respecting my work. Reproductions allowed for personal use / forums only IF CITING THE SOURCE. No reproduction on another website without a clear citation of the source. Thanks !

Attention,
Lexique du cheval!
est plein de trous et en travaux perpétuels.
Je l'ai commencé comme un travail tout à fait personnel sur les langues, pour m'occuper après un accident - de cheval bien sûr. Mais il a pris de l'importance et j'ai décidé de mettre en ligne ce lexique - dictionnaire
, gratuit, afin d'aider les cavaliers et gens de chevaux à communiquer, au delà des frontières. Les cases vides sont bien sûr A COMPLETER.
Ma langue maternelle n'est pas l'anglais, et ce lexique est probablement bourré d'énormes fautes dont j'ai honte, sur au moins plusieurs générations !
:-)
Mais j'assume courageusement.
Car c'est ma modeste contribution au dialogue et à la citoyenneté du Monde.
Il vous a aidé ? A votre tour, avant de partir, MERCI DE M'AIDER A LA TRADUCTION OU A CORRIGER, vous rendrez service à quelqu'un d'autre !
Et vous aurez la joie ineffable de figurer parmi les Joyeux Contributeurs, ci-dessous !
Pia
POUR ME CONTACTER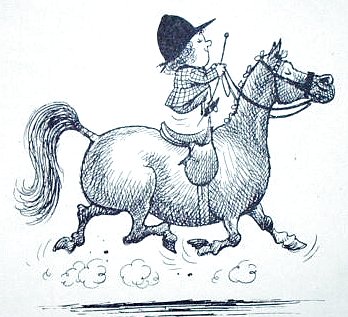 Beware,
Lexique du cheval!

is a
work in progress ! In the begining it was only a personal project about langages,
to keep me busy after an accident (horse related, of course). But it gained importance and I decided to put this
free lexicon-dictionnary online, in order to help Equestrians to communicate across frontiers. Please feel free to make suggestions about the empty cells.


My native tongue isn't English, as you can see, and this lexicon is certainly loaded with many mistakes for which I am very ashamed, even unto the third generation :-) But I'll still making it available, for
it is my modest contribution to the dialogue and citizenship of our World.


It has helped you ? In your turn, before leaving, PLEASE HELP ME BY TRANSLATING, OR CORRECTING MISTAKES.
This will be useful to somebody else !
And you'll have the inestimable pleasure of seeing your name among the Happy Contributors below !
Pia
CONTACT ME

---

LES JOYEUX CONTRIBUTEURS aux traductions, THE HAPPY CONTRIBUTORS to the translations !

Merci beaucoup / thank you very much / Vielen Dank
:


Kathryn,
Mary, Peter, Katrin, Luisa, Philip, Anna, Valérie, Alena, Riccardo, Camille, Karl-Ludwig,
Corinne, Lydie, Hélène, Jean G, Amandine, Jean A, Marilyse, Marie, Marilyn, Gérard, Patrick, Sophie, Thierry, Muriel , Laurence, Henri, Isabelle, Lina, Pierre, Irene,
Marc, Aurélie, Agnès, Florence, Robert, Perrine, Judy, Daniel, Martine, Alex, Estelle, Isabelle S, Marlene, Marie Laure, Sally, Gaelle, Zsuzsanna, Monika, Trudi,
Claire,
Agathe, Dominique, Jaime et Vicki, Estelle2, Gilles-Maxime, Sophie, Simone, Gabrielle, Amaury, Christine, Marybeth, Nathalie, Mark, Corinne2, Bruno, Aurélie, Claire2, Corinne3, Clare, Karine, Christine, Charlene, Kirsten,
Anna2, Pierre, Christoph, Sophie T, Jen, Claire3
!
---
Lexique du cheval !

un site purement amateur et gratuit.

Si vous l'appréciez,


merci de mettre un lien sur votre site
et d'en parler dans les forums !

Lexique du cheval !

is a purely amateur and free website.

If you appreciate it,
please add a link on your own site
and speak of it at forums !
---
---
MERCI DE RESPECTER LE TRAVAIL DE L'AUTEUR.


DROIT D'AUTEUR - COPYRIGHT : Ces pages sont sous copyright. Pas d'utilisation professionnelle ni de reproduction sans autorisation de l'auteur ; merci.
Pages under copyrights. No professionnal use nor reproduction without autorization, thanks.
La reproduction de tout ou partie de ce site est formellement interdite sauf autorisation expresse de l'auteur de Lexique du cheval. Tous les droits de reproduction sont réservés, y compris pour les représentations iconographiques et photographiques. L'ensemble de ce site relève de la législation française et internationale sur le droit d'auteur et la propriété intellectuelle.
LIMITATION DE RESPONSABILITE : L'utilisateur utilise le site à ses seuls risques. En aucun cas, l'auteur du site ne pourrait être tenu responsable des dommages directs ou indirects résultant de l'accès ou de l'utilisation de ce site. Le contenu du site est présenté sans aucune garantie de quelque nature que ce soit.
---
Les seules publicités du site sont celles de mon compteur de visites, désolée j'en ai besoin...
Pour éviter publicités d'écran et autres pop-ups, je vous conseille d'utiliser
Mozilla-Firefox
comme navigateur.
Le projet de la Fondation Mozilla est de fournir à la communauté internaute des outils gratuits aux codes-source ouverts. Mozilla-Firefox bloque les pop-ups.
The only advertisements of the site are those of my access counter, sorry I need it...
To avoid advertisements and other popups, use
Mozilla-Firefox
as browser.
The Foundation Mozilla Project is to provide the community of web-users with free tools and open code-souces.
Mozilla Firefox is a popup blocker.
---
Auteur, conception et réalisation du site : Pia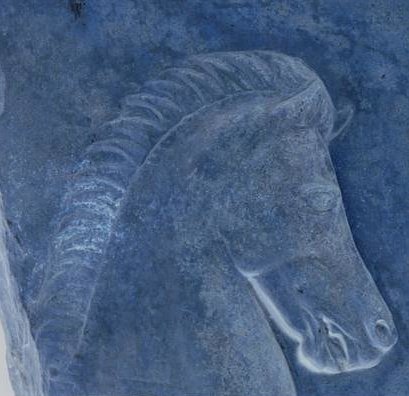 ---